References
Parkhotel Průhonice

Parkhotel Pruhonice has become the official partner of the community of Pruhonice for the project "Discover the Beauties of Pruhonice – promotional materials".
King of Sweden in Prague - Pruhonice
Carl XVI Gustaf, the King of Sweden and Queen Silvia, Parkhotel Prùhonice, 05. - 06.08.2002
Other Important Clients
British American Tobacco, Baxalta, Baumit, Bohemia Energy, Cross Jeans, ČEZ, ČSOB, Česká ortopedická společnost, Česká betonářská společnost, DM drogerie, DPD, DYNARGIE, Glenmark, Hagleitner, HILTI, Mountfiled, E4T, EKO‑KOM, JUB, Jungheinrich, Kärcher, MAKRO / METRO Cash & Carry, Mucos Pharma CZ, Kaufland Modletice - centrální sklad a Kaufland Masozávod Modletice, Lomax, PPL, Remy Cointreau, Rifle Jeans, Stiga, Suzuki, WILO, FC Zbrojovka Brno, 3M and many others ...
Sir Count - Park and Castle Pruhonice
Arnost Emanuel Silva-Tarouca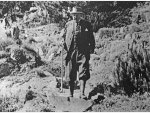 Arnost Emanuel Silva-Tarouca (1860-1936)
Count Arnost Emanuel Silva-Tarouca became the founder and creator of what is today the Průhonice Park. The goals he reformulated several times were respected by generations to come, thus the character of the Průhonice Park and the concept of its development has been maintained in its original form. Additionally Průhonice has also become a center for research, initially of gardening and later botanical that both are of high international standing. The creation of the Průhonice Park and the reconstruction of the castle was the main life-long work of Arnošt Emanuel Silva-Tarouca, to which he dedicated his name, energy and time.

"Great love is needed to complete this task… love for plants, for nature and all its beauty, for one's motherland and country. Love is the mastermind of my work's ideas and spirit, limitlessly guiding me not only in the work on the park but at the same level leading me throughout the reconstruction of the castle… This love is my inheritance from my ancestors and it has influenced my imagination from a very young age."
From a lecture on the Průhonice Park given by Arnošt Emanuel given at the general meeting of the Dendrological Society in Prague on 27th February 1926.
Photos